Our Processor Partners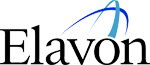 The world of business runs on payments. The world of payments runs on Elavon.
Elavon has been a leader in processing payments for over twenty years, leveraging the world's best technologies for our customers, from large worldwide enterprises to locally-owned small businesses. We extend powerful payment solutions for all payment types and processing environments, ensuring that your business, whatever the size, remains well connected.
We are consistently rated among the top 5 global payment providers, and our robust, redundant processing platform and end-to-end advantage ensures commerce for businesses around the world. Backed by the strength and stability of U.S. Bank, Elavon delivers flexible, secure and innovative solutions while providing value at every point in our customer and partner relationships.

EVRY is one of the leading IT companies in the Nordic countries, with a strong local and regional presence in 50 Nordic towns and cities. Through its knowledge, solutions and technology, EVRY contributes to the development of the information society of the future, and so creates value for the benefit of its customers and for society as a whole. EVRY combines in-depth industry knowledge and technological expertise with a local delivery model and international strength. EVRY has some 10,000 employees and reports annual turnover approaching NOK 13 billion.